5 Major Mistakes Car Dealerships Make
No matter how "expert" someone may be in SEO, the fact remains that it takes a while for meaningful results to be seen. If you're wondering why your car dealership SEO efforts may have yielded disappointing results, there's a good chance that you might be committing some critical SEO errors.
To help car dealerships avoid costly SEO mistakes, we have outlined some of them in this article, so your car dealership would not have to take any risky chances. We can provide you with professional SEO experts to help your car dealership rank on the first page of the search engines.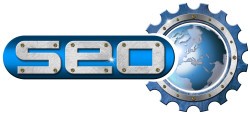 Thinking that SEO for car dealerships is a one-time effort
You know how they say that "if you build it, they will come?" That may be true for a few things, but in car dealership SEO, it is an ongoing strategy.
SEO is evolving, and the search engines who still call most of the shots put out several updates every year.
SEO is Key
If you leave out SEO, you can guarantee yourself that your car dealership will dramatically see a decline in search ranking.
Also, by constantly including SEO in your overall marketing strategy, you could test a few things to see which works and which doesn't for your car dealership SEO campaign.
Leaving SEO Out of Website Design
One of the biggest mistakes that many car dealerships commit is not including SEO in the design and development stage of their websites, which means they build the site and think about optimizing it for search later on.
The fact is, including SEO in the design and development stages of your car dealership's website makes it a lot more efficient and effective. Doing so would also help save you time and money.
Thinking that blackhat SEO still works
Black-hat SEO used to work well for businesses, and it still works, but only for a very short while. You simply can't get away with it. In fact, Google and other search engines have become so powerful that they are able to detect black hat tactics right away.
Not targeting local markets
If you can't rank your car dealership high in search for a wider, national reach, try ranking for local search. You'll have a much better chance of gaining customers from around your area.
Ranking for, say, "car dealership" will probably get you nowhere against the hundreds of other car dealerships in the country optimizing for the same. The best approach then is to optimize for a more locally targeted keyword, such as "car dealership Orange County".
Optimizing for search foremost
The search engines are now focusing more on providing users with the best user experience. Sites that have relevant, useful, timely and engaging content are more likely to rank higher than those that have robotic sounding content that were obviously created with the search engine spiders in mind.
Remember that your car dealership website is for customers who are looking for the best car deals, not for search engine spiders who don't know a thing or two about buying a car.
The End Result
Remember to avoid the above mistakes when trying to rank your car dealership website in search. Follow current search engine optimization best practices and keep yourself updated with the latest updates on car dealership SEO trends.
We can help your car dealership in Orange County rank well in search engines with our cutting edge car dealership SEO services.
Contact Us for a Quote!
Ask us today by contacting us for a car dealership SEO consultation. We can help you rank locally in search results for highly targeted keywords and provide you with first page rankings to generate more leads for your dealership.
Do not let the competition out rank your dealer! We will help you with a jump start and get your website seen by more potential customers in your target markets.