5 Helpful Tips to Find the Right Car Dealership SEO Company
Search engine optimization, or SEO, is still one of the most important aspects of Internet marketing these days. It's hard to build a car dealership business without implementing a solid car dealership SEO strategy.
A lot of people interested in buying a car still rely on Google for any information that could lead them into finding the right dealership. Sure, people can also rely on recommendations from friends via social media, but search still plays a role in the majority of how buyers connect with sellers online.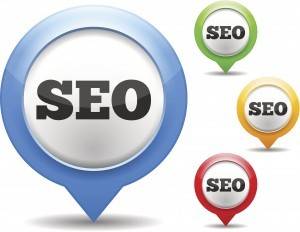 This is where car dealership SEO experts providing search engine optimization services, play a vital role in ensuring that a car dealership gets found by more buyers online.
You have to be very careful with who you deal with if you are looking for an SEO for your car dealership. Not all SEOs out there provide reliable service.
To help you find the right ones who truly deliver, we've compiled the top five ways to help you get started in finding the right company for your search optimization needs.
Find out about the company's SEO experience
For some, the number of years a company has been in service is a good measure. That may not matter much with SEOs. Even though an SEO has been providing service for 10 years, they may have little to no results to show for.
An SEO may only have a few years to their name, but they may have yielded proven positive results to clients. That's because the service that they offer follow current industry best practices. Be sure to ask an SEO about their experience and their successes set the right expectations.
Get the SEO to provide samples of their work
But don't just take the SEO's word for it. Ask them if they could show some samples of the successes their clients enjoyed with their service. Seeing real results increases your confidence that the company will be able to help you achieve your car dealership's goals.
Get the SEO to provide references
This could be quite a stretch as not all SEOs are allowed to disclose any information about their previous and existing clients. But asking them for some references is worth trying.
Some clients, especially satisfied ones, are more than happy to allow their SEO to provide information about them to share their experiences to other businesses. Reach out to these customers and ask them about their experiences working with the SEO.
Ask the SEO questions about their process
You could have very limited knowledge about how search engine optimization is done, which is why you're hiring an expert to handle your car dealership SEO needs.
Be sure to thoroughly ask the SEO about what the process involves. This will give you a good overview of how your car dealership will be marketed online and allow you certain level of control over the process. This also allows you to make informed decisions when trying to choose which SEO to work with.
Ask about time frames
If the SEO tells you they can guarantee results in X number of months, run! Run faster than you can say "car." The truth is no one can say for sure how long before you see meaningful results, because there are lots of factors that come into play when ranking a website.
There's also the updates that search engines implement every now and then. What you should then ask is to provide you with timeframes so you would have a picture of what the process involves.
Contact Our SEO Experts Now
To learn more about how SEO Expert Management can help your car dealership in Orange County rank well in search, start by filling out our contact form and let us schedule a SEO consultation with your management team to go over our services and the benefits of using us for car dealership SEO services.