Car Dealership SEO Agency
Key Parts of an Effective SEO Strategy for Car Dealerships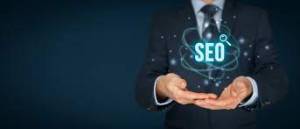 SEO Expert Management of Orange County has the best car dealership SEO service and the most knowledge in implementing effective SEO strategies for our car dealership clients.
Our Car Dealership SEO service proves to be one of the most sought-after in the industry. The search engine optimization service that we provide includes updating the clients' sites with fresh content, on-site SEO, link building and car dealership SEO services for your dealership.
However, during the last three years, a lot of major changes have happened in SEO. It can be said that what worked five years ago are now frowned upon by Google and Bing.
Google Updates
Updates such as Penguin and Panda made sure that the search engine results offer only the most relevant and spam-free websites. The focus for online marketers, including us, has now shifted from ranking high to providing great user experience.
If you are running a car dealership and are looking to do well in the search engines, what should your car dealership SEO strategy include from here on out?
Mobile first
These days, just making sure that on-site SEO elements are in place to rank well in search no longer cuts it. You have to make sure that your car dealership website should be optimized for mobile devices.
We are not referring to creating a second version of your website that's made for mobile phones. We're talking about a responsive website that adjusts to whatever screen size the user is using, whether it's a desktop, a tablet or a mobile phone.
Mobile Friendly
Creating a website with mobile user experience on top of your priority is the way to go. That's because soon the number of mobile users visiting your website will surpass those using their desktop computers.
More people will look for car dealerships using their mobile devices. Let's talk today for you to get started in creating a responsive website for your car dealership, this is a vital part of your success with your car dealership SEO campaign.
Useful, relevant and engaging content
Content is still king. With it, visitors to your page stay engaged. The content is also what helps search spiders determine how your website is ranked.
Strive to always update your website with useful, relevant and engaging content, ones that help visitors solve their car-related problems. This is also great for ranking, because Google loves websites with fresh content.
When including keywords within your dealership websites content, be sure to vary their use. Avoid using exact match types all the time to avoid making your content sound robotic. It must be natural and easy to read.
SEO elements in URLs
The URL is one of the crucial SEO elements of a website. Each of your car dealership's website must be structured properly by including the set of keywords your site is optimizing for.
But keep in mind that it must also be short. The location page of your website should have a URL that includes the place of business.
Car Dealer Video SEO
Video is growing to become a huge factor for ranking in search. Video rank high in Google and it's good for user experience. It is more engaging and tends to be shared more than any other forms of content.
This is especially true for videos hosted in Google's very own YouTube, although Facebook is very close behind it in the race to dominate the video space.
Your car dealership should have a video channel on YouTube, because it's the second largest search engine.
With a video in YouTube, there's a great chance that your car dealership will gain some of the two billion views that YouTube has daily. Also, Google now includes video results in their search results pages.
The increasing role of social in SEO
The search engines now take into account social activities when determining how a website is ranked in search. This is why your car dealership SEO strategy should also include building a good presence in social media.
Create channels in Facebook, Twitter, Google+ and LinkedIn for your business. Be sure to constantly attract followers by putting out relevant and useful content. However, keep in mind to keep promotional updates to minimum. Out of every five posts, promotional ones should only be one or two at most.
For more information on our Car Dealership SEO service in Orange County, California, contact us today.