Giving You The Best Organic SEO Tips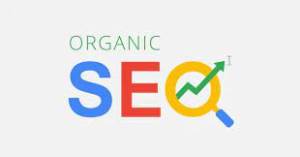 To understand why it takes Organic SEO a while to start working, let's break it down and look at the key parts for organic SEO success:
What is Organic SEO?
Having Success in SEO, as with everything in life, comes down to mastering the basics and ensuring your approach is right for your business. Here are some seo essentials that everyone should understand.
SEO or better known to most as search engine optimization
It is the process of getting traffic from the free, organic, or natural search results on search engines.
All major search engines such as Google, Yahoo & Bing have primary search results, where websites and other content such as videos or local listings are shown and ranked based on what the search engines consider most relevant to users as they search online.
How Long Does Organic SEO Take to Work?
Most of the time when a business starts the process of SEO, they are wanting to see results fast. To some extent, SEO gives immediate results in the form of fresh content or better website organization, but businesses are after something faster and long term that is visible, usually a prime spot on page one of the search engines.
How long after you start Organic SEO do you see results?
There are a lot of variables that play into how quickly you see results after you start doing SEO. Website design, domain age, geographic location, competition, and target market all play a role in how quickly you can gain rankings from search engine traffic. Generally speaking websites can see results in 4 to 8 months.
The kinds of results your business is looking to see are going to influence the type of SEO techniques that you start doing on a regular basis, from content, backlinks and directory listings and even coding of your website.
Getting Results With Organic SEO
Many variables will determine how fast your organic SEO efforts will start delivering first page results. If you have a new website, new domain name and fresh content without a business history it could take more time to see results.
Search Engine Basics
This starts with understanding the three main types of traffic companies receive from search engines.
Map Listings – Google Maps
a way for consumers to find local businesses on the Google platform.
Organic – Traditional
search results from search engines. We discuss more below about the algorithm that determines these rankings.
PPC – Pay per Click
campaigns are when a company pays for their search engine rankings through ads. These ads are on the top and right of the Google search.
Four SEO Factors
Keywords and Search Phrases
Having the right keywords and content can help you drive the traffic that you want to your site. With all of the changes that Google has made over the past few years now it is getting increasingly more time consuming to do proper SEO to see results, content is KING. When you can do this successfully, you have the power to find the quality clients you want for your business.
Your Domain Name
At the root level your SEO revolves around your domain name. Does your domain have keywords in it? Having a domain with keywords in it can accelerate your SEO efforts. But it is not a golden ticket technique anymore. Even domain names with SEO rich keywords can rank horribly if you do not use all the techniques that SEO requires now.
Your Business and Location
Every business should list their business on the search engines in the business listings area for GEO targeting search results (local exposure) If you are in a more competitive field, you will have more competition and it will take time to build credibility and rank your listings with linking all your other social media pages and even your website for Google to see your business as credible.
Your Content
Your website content needs to be remarkable and standout. It needs to be written, so your website visitors will enjoy it and Google will rank it for the keywords you want to be found for online. This is a heavy task for any site to accomplish. It is a primary reason so many businesses give up after not receiving enough traffic early on in their SEO campaign.
Many factors play in your SEO campaign for your website to get rankings online. You need to make sure your website is coded properly, has content on-going and that you are utilizing keywords and targeting the right keywords for your business.
All of this along with social media marketing and directory listings is all factors in your SEO campaign SUCCESS.
Let our Orange County SEO agency provide your business with the best organic SEO services, setup a consultation now!