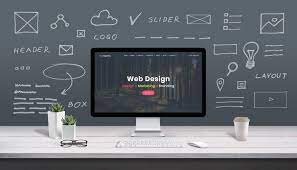 The best New York website design agency for local businesses in the New York area. Websites should be pretty and we do pretty. However, there's much more behind the pretty face of our websites. We are a New York Web Design agency whose websites are designed to drive results. With us you get a website that will measurably drive leads, deeper engagement and sales. We believe that beauty and brains can mix. You get the impact you're looking for on visitors as well as your business metrics.
We've perfected our process over the years to ensure that we provide our clients with solutions developed at the intersection of marketing, technology and design. We're focused on providing you with a website that will help you achieve your goals as an organization or an individual. Our websites are designed for lead generation, advocacy as well as to impact sales.
Are you interested in any of the following?
Generating more leads
Improving sales
Taking your online marketing strategy to the next level
Improving your brand's online visibility
Improving your existing website
Developing a new website
Reaching a larger audience
If you answered yes to any of the above, then you should get in touch with us right away. We'll provide you with a solution designed to meet your specific needs and requirements.
Website Design driven by persona
Our website design services are driven by more than just providing appealing look. We take user experience seriously. We design our websites with the personas you're targeting in mind. Our approach is scientific. We rely on personas, analytics and testing to ensure that we will provide you with a design that is sure to engage your target audience.
We've worked with a wide variety of organizations and hundreds of individuals to design websites that have been highly successful in different niches. You can rely on our skillful team to provide you with a website that will drive success.
Get in Touch
We are your choice as a top New York website design agency, we know you will be satisfied with our website design and development services.