#1 Organic SEO Services
There are two ways to get found on Google and the other search engines, organic SEO services and PPC.
If you choose to go the PPC method, it'll cost you at least $10-$20 per click, but it can be more than $50 per click.
The majority of small businesses that sign up for AdWords spend between about $3,000 to over $20,000 per year to be seen via paid search method.
Organic SEO services can get you found for nearly a fraction of this price point and you will stay on the first page of the search engines so long as SEO services are done the right way for your business as it relates to online marketing or SEO services.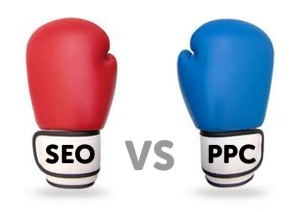 WHY HIRE AN SEO FIRM?
When you invest in AdWords or PPC marketing, it's a short-term solution that goes away once you are done with your spend in your account.
If you hire a good organic SEO services agency with great reviews of positive results, they will be focused on more long-term goals and work with your business to organically build traffic to your website and help get you found for highly targeted keywords in your industry.
Organic SEO Works
Doing organic SEO is a full-time job, which is why many small businesses choose to hire firms instead of doing it themselves.
The average cost of paying for specific services like website and SEO audits is $250-$850, Link building services that are truly effective costs $150 to $1000 per month.
If you do hire an SEO agency to handle your Organic SEO services, make sure that they're up to date with Google's requirements. Though no one can pinpoint exactly what algorithm Google uses to rank sites.
WHY Organic SEO SERVICES
SEO is not a quick fix, and it can take months to see good results with organic SEO services however once done right your results are truly endless.
Your SEO firm you hire should also have a solid client list and a great track record, and talk about the importance of website content as it relates to proper SEO guidelines.
Just because you hire an SEO firm, it doesn't mean that you should step away from SEO efforts completely.
Your whole team has to be involved in the process by thinking of content to create for your business and analyzing your analytics.
GET STARTED WITH SEO SERVICES
Create content that will attract your target market to your website. Start a good blog that incorporates engaging content and videos along with text and internal links to your website. Make sure content on your blog is unique and can't be found.
Use Highly Targeted keywords your posts. Make sure they fit in organically within your blog.
Utilize SEO tools for your blog posts. Include tags, make sure your search engine description is filled out with keywords, come up with an call to action headline, and use a descriptive URL.
Backlinks Matter!
Focus on links from high traffic websites.  You do not want links on just anyone's website, especially ones that receive very little traffic. Relevant websites with high traffic equal better backlinks for your website
Make sure your website is loading fast enough as Google tends to penalize your ranking if your site loads too slow.
A solid SEO plan is vital for your business to succeed with online marketing services or organic SEO services.
Hire Our SEO Agency
Whether you hire an SEO firm or take it on yourself, make sure that it's a priority for your company.
Organic SEO services can get your website ranking for the right keywords and in your target markets long term and if done right will yield you a much higher ROI as compared to PPC marketing services.
If you would like to speak to our SEO expert team contact us today and let us go over your website with you and come up with a plan of action to take your organic SEO to the next level with our targeted SEO services here at Seo Expert Management LLC.