7 Powerful Benefits of Local Citations for Your Small Business
Why local citation services are key for your small business, all Local businesses face high competition in the online space. Having your business stand out in more places than your website will give you a competitive edge and help build a strong foundation and brand awareness.
To stand out and attract local customers, it's very important to optimize your online presence for local search. One powerful strategy to enhance your local SEO efforts is through local citation services. In this blog, we'll explore the concept of local citations, their significance for search engine optimization, and the numerous benefits they bring to your business.
By understanding the importance of local citations and harnessing their power, you can improve your search engine rankings, boost online visibility, and attract more local customers.
Understanding Local Citations
Local citations are online store fronts of your business that include essential information such as your business name, address, phone number (NAP), and website URL. They typically appear in business directories, online listings, review sites, and social media platforms.
Local citations serve as digital references to your business, establishing credibility and legitimacy in the eyes of search engines and potential customers.
When search engines find consistent and accurate citations across multiple reputable sources, they gain confidence in your business's authenticity and relevance to local search.
Enhancing Local SEO Rankings
Local citations play a crucial role in improving your local search engine rankings. Search engines like Google consider citations as a trust signal, using them to verify and validate your business information. The more consistent and accurate citations your business has across various reputable platforms, the higher your chances of ranking well in local search results.
Search engines also consider the quality and authority of the platforms where your citations appear, so it's important to focus on reputable directories and industry-specific websites to maximize the impact on your rankings.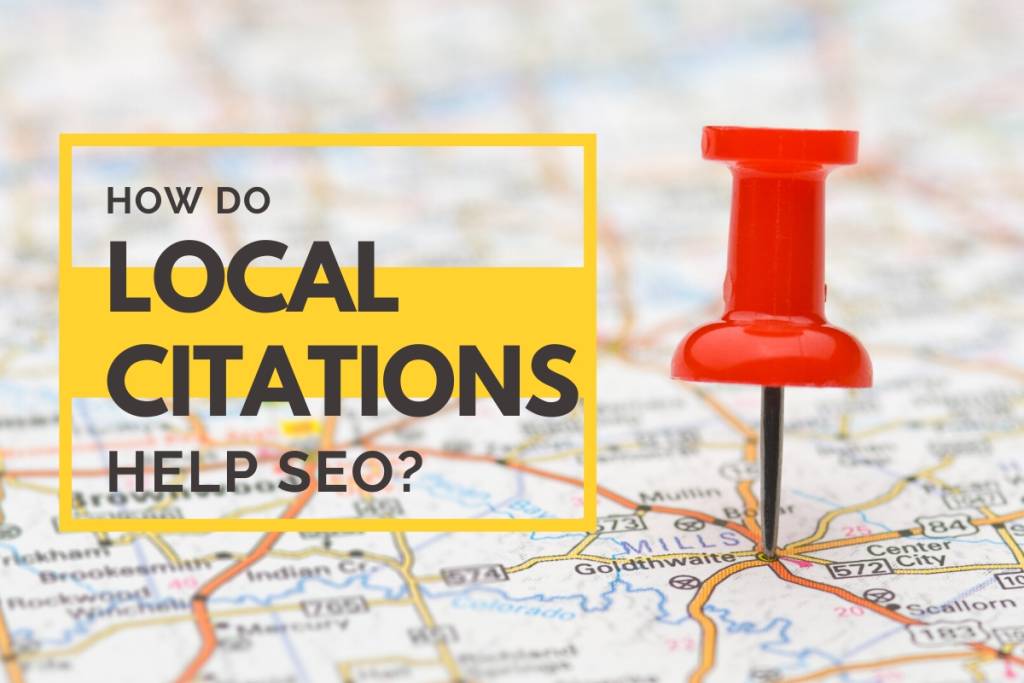 Establishing Consistency and Trust
Consistency is key when it comes to local citations. Making sure that your business information is consistently and accurately listed across different platforms helps establish trust with both search engines and potential customers.
Inconsistent or outdated citations can confuse search engines and lead to lower rankings, while customers may be hesitant to engage with businesses that have inconsistent information.
Local citation services can help you maintain consistent NAP details across multiple directories, reducing the chances of misinformation and building trust with search engines and potential customers.
Expanding Online Visibility
One of the primary benefits of local citation services is the growth of your online exposure. By setting up your business information in directories and listings, you increase the chances of being found by potential customers when local searches are performed.
Each citation serves as a digital breadcrumb leading search engine users to your business, effectively broadening your online presence and increasing the likelihood of attracting local customers. The more visible your business is across different platforms, the higher the chances of capturing the attention of your target audience.
Building Brand Authority
Local citations contribute to building your brand authority and reputation within the local community. When your business is consistently mentioned in reputable directories, review sites, and social media platforms, it signals to both search engines and customers that you are an established and trustworthy entity.
Positive customer reviews and ratings associated with your citations further enhance your brand authority, encouraging potential customers to choose your business over competitors.
The more prominent your citations and positive reviews are, the stronger your brand authority becomes, which can have a significant impact on your overall success.
Boosting Referral Traffic
Local citations also serve as a valuable source of referral traffic to your website. When potential customers come across your business information in directories or listings, they are likely to click through to your website to learn more or make a purchase.
By optimizing your citations with compelling descriptions and enticing calls-to-action, you can drive more visitors to your website and increase the chances of converting them into loyal customers.
The more relevant and accurate your citations are, the higher the quality of the referral traffic you receive, leading to improved engagement and potential business growth.
Navigating Online Listings
Managing local citations can be a time-consuming and complex task, especially when considering the numerous directories and platforms available. This is where professional local citation services can be invaluable.
Our Experts in local SEO understand the intricacies of local citation management and we can efficiently handle the submission and optimization of your business information across multiple platforms. We have the knowledge and tools to ensure consistency, accuracy, and compliance with local SEO best practices, freeing up your time to focus on core business activities while reaping the benefits of optimized local citations through our local citation services.
Investing in local citation services is a strategic move for businesses aiming to improve their local SEO and increase online visibility. By leveraging the power of local citations, you can enhance your search engine rankings, establish trust with search engines and customers, expand your online presence, and boost referral traffic to your website.
Remember that consistency, accuracy, and quality are paramount when it comes to local citations. Consider partnering with professional local SEO experts who can efficiently manage your citations and help your business thrive in the competitive local market.
Take advantage of local citation services and unlock the full potential of your business's online presence. We can provide a local citation services solution to help streamline this process and provide your business with over 300 local citation that will help build your brand awareness and help improve your overall SEO strength within the search engines.
Contact us today to get started on your local citation services campaign and start generating more online local visibility for your brand, product or services.