5 Reason's Why Your Startup Needs Affordable SEO Services to Thrive
Many startups face the challenge of standing out among the crowd and struggle with local exposure when starting their business marketing journey. That's where affordable SEO services come into play.
Implementing effective search engine optimization strategies can significantly impact a startup's online visibility, organic traffic and overall success when it comes to local marketing for their business. In this article, we will explore the benefits of affordable SEO services tailored specifically for startups.
By leveraging our guidance, cost-effective solutions, and strategic optimization techniques, startups can level the playing field and drive meaningful results in their online presence while using affordable SEO services.
Understanding the Importance of SEO for Startups
For startups with limited resources, building a strong online presence is important for attracting potential customers. Affordable SEO services provide an opportunity to compete with established businesses by optimizing websites for search engines.
Effective SEO strategies enhance organic visibility, drive targeted traffic, and increase brand awareness. Focusing on targeted keywords, optimizing on-page elements and building high-quality backlinks, startups can position themselves in front of their target audience, gain credibility and establish a strong foundation for future growth and brand recognition.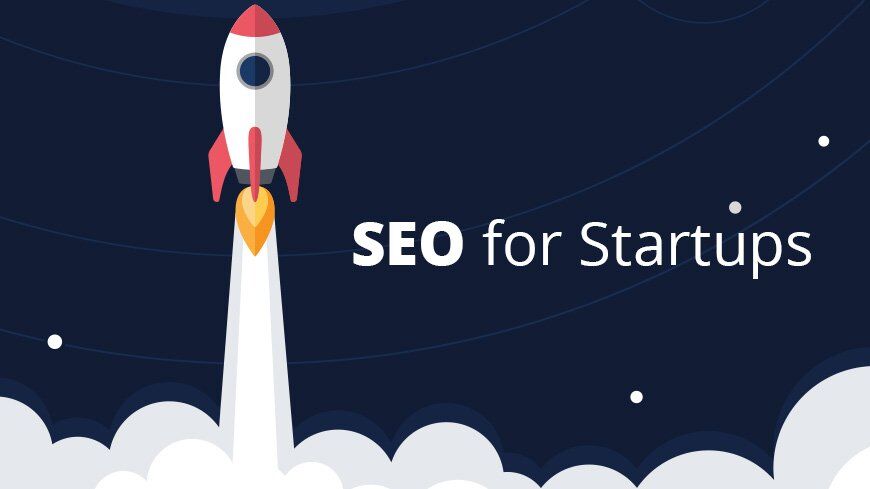 Tailored SEO Strategies for Startups: Affordable SEO services for startups are designed to meet your unique needs and goals. Our SEO experts understand the budget constraints of startups and develop customized SEO strategies that deliver maximum results within limited resources.
These SEO strategies may include targeted keyword research, competitor analysis, content optimization and local SEO techniques. By identifying specific niches and optimizing for long-tail keywords, startups can attract highly relevant traffic and convert them into loyal customers while at the same time building a strong foundation for brand and product recognition.
Cost-Effective SEO Solutions for Your Startup: Our Affordable SEO services offer startups cost-effective solutions that provide a better return on your investment. These services focus on optimizing the most important aspects of SEO, such as website structure, page speed, mobile optimization and user experience.
When prioritizing these areas, startups can enhance their website's performance, improve search engine rankings and deliver a easy user experience on their website. Additionally, affordable SEO services include regular monitoring, reporting and analysis to track progress and identify areas for improvement, ensuring that startups get the most value out of their investment.
Tracking your campaigns progress to ensure you are seeing results is truly important, we help take care of this for you and setup all your reporting tool needs with your SEO campaign.
Driving Organic Growth and Targeted Traffic
The ultimate goal of our affordable SEO services for startups is to drive organic growth and attract targeted traffic. By leveraging effective keyword research and optimization, startups can align their website content with what their target audience is searching for online.
This will help your startup save time and money in the long run, we will ensure the long tail keywords we use are high traffic and high search thus resulting in providing your website with more potential for exposure and opportunity for sales.
This not only improves search engine rankings but also increases the likelihood of attracting relevant visitors who are more likely to convert into customers.
With our strategic approach to SEO, startups can generate a consistent flow of qualified leads, boost conversions, and accelerate their business growth.
Long-Term Benefits and Sustainable Results:
The Affordable SEO services we offer for startups provide long-term benefits and sustainable results. While it may take some time to see significant improvements, the effort invested in SEO gradually pays off over time and is less costly than PPC or other methods of online advertising.
By implementing our comprehensive SEO strategy, startups can build a solid online foundation that continues to generate organic traffic and visibility forever.
As startups grow and expand, their optimized websites become valuable assets that continue to attract customers and drive business growth. Do not wait, you want to start SEO when your website is finished so be sure to contact us for a FREE consultation and let us help you plan your SEO strategy and put together your online marketing campaign now!
SEO Expert Management's Affordable SEO Services
Get started now with Affordable SEO services that will offer your startup a powerful tool to compete in the online market without breaking the bank.
By leveraging our tailored SEO strategies, cost-effective marketing solutions and a focus on driving organic growth, your startup business can enhance your online visibility, attract targeted traffic and provide a way for long-term success.
Our affordable SEO services can unlock the true potential of your startup's online presence. Get started now with a FREE startup business SEO consultation and let our marketing team get to work for you and provide long term benefits and results with our SEO strategy and digital marketing services.