Your Top Choice for Professional WordPress Website Design Services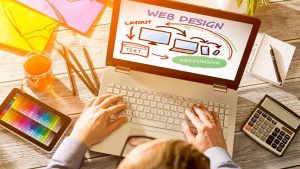 Are you a business owner looking to establish a strong online presence? Are you in need of a visually stunning and functional website that will captivate your target audience? SEO Expert Management, your best choice for an Orange County WordPress Website Design Agency, your go-to partner for all your WordPress website design needs for your business. Our Orange County WordPress website design agency has 15 years of web design experience and we know how to design stunning WordPress websites for any industry take the first step and get your FREE consultation with our website design team today!
Having a well-designed website is vital for any business. Your website is the online hub that represents your brand, showcases your products or services, and serves as the gateway for potential customers to discover and engage with your business. At SEO Expert Management, Orange County WordPress Website Design Agency, we understand the importance of creating a website that not only reflects your brand identity but also provides an exceptional user experience.
Why Choose our Orange County WordPress Website Design Agency?
1. Expertise in WordPress Website Design Services:
As WordPress website design experts, we have an in-depth understanding of the WordPress platform and its vast array of functionalities. Our team of skilled designers and developers have years of experience in creating highly functional, visually appealing, and user-friendly websites using WordPress. Whether you need a simple blog or a complex e-commerce site, we have got you covered.
2. Customized WordPress Website Design Solutions:
We believe that every business is unique and deserves a website that reflects its individuality. That's why we don't use pre-made templates or one-size-fits-all solutions. Our team takes the time to understand your business requirements, target audience, and branding guidelines in order to create a custom WordPress website design that aligns perfectly with your goals and objectives.
3. Responsive Design for Seamless User Experience:
In today's mobile-driven world, having a responsive website is no longer an option but a necessity. All our WordPress website designs are mobile-friendly and optimized for different devices and screen sizes. This ensures that your website looks and functions flawlessly whether it's accessed from a desktop, tablet, or smartphone. With a responsive website, you can provide a seamless and engaging user experience to your visitors, increasing the chances of converting them into loyal customers.
4. Search Engine Optimization (SEO) Friendly Designs:
A visually stunning website is useless if it cannot be found by potential customers. At SEO Expert Management, we incorporate best practices in SEO into our website design process. This means that your website will be built with clean code, fast loading times, easy navigation, and optimized content, giving you better chances to rank higher in search engine results. By improving your website's visibility, you can attract more organic traffic and gain a competitive edge in the online marketplace.
5. Ongoing Support and Maintenance:
Our commitment to your success doesn't end with the launch of your website. We provide ongoing support and maintenance services to ensure that your website is always up-to-date, secure, and performing at its best. From regular updates and backups to troubleshooting and technical assistance, our dedicated team is always ready to help you keep your website in top shape.
Partner with Our Orange County WordPress Website Design Agency Today!
When it comes to WordPress website design services, our Orange County WordPress Website Design Agency is your trusted partner. With our expertise, dedication to excellence, and commitment to delivering exceptional results, we are confident that we can help you elevate your online presence and drive tangible business results.
Don't settle for mediocre website designs that fail to impress and engage. Contact us today to learn more about our WordPress website design services and how we can help your business thrive in the digital landscape.
Get started today and let our Orange County WordPress website design agency provide your business with a stunning website for your business that stands out and keeps your customers coming back!