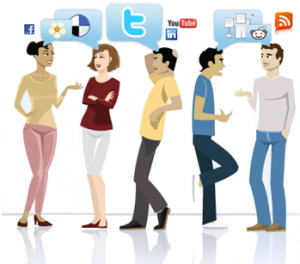 Social Media marketing is important for any type of business and we are here to help you build your online presence through proper social media marketing. Having a successful social media marketing campaign can be achieved regardless of the industry you are in as long as you know what you are doing and the target market that you wont to focus on. If you are in an industry like real estate or clothing then your industry already has a lot of social networking interest and this will be harder to get you found and have you ranking for if you do not know the ways to go about using proper social media marketing techniques.
You just need the right company with social media managers with knowledge in your industry and the ability to interact with people to manage and engage in your social networking. Our Social media marketing experts will make sure you gain access to the right people looking for what you offer. We customize a social media marketing strategy to fit your needs and wants for your business.
If you are in an industry where there is not a lot of social interest like an attorney or an online retail store then creativity is going to be the key for you to have a successful social media campaign. For example, if you are an online retail store of accessories, have people share pictures of their accessories, have monthly contests and keep your viewers engaged with your page daily. Our social media marketing service will help you stay in front of the people that want to see your services or products and will intern give you more sales and lead generation. We are here for you our customer and we want to make sure you have a successful social media campaign when working with SEO Expert Mangement.