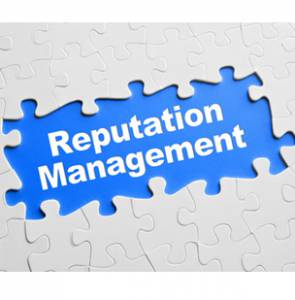 Maintaining Your Business's Image: The Power of Reputation Management Services
SEO Expert Management provides the best and affordable reputation management services to help keep your business name clean and provide you with help when you need to clean up your reputation online. Ever wondered What appears when you search your company's name on the search engines? If you are not taking steps to control your online reputation, you are at risk of losing potential business.
Struggling with your online reputation? We can fix it!
Negative listings, whether true or false, affect your credibility and therefore affect your company and the ability to generate income. SEO Expert Management is here to help you manage your online reputation and provide you with our top of the line online reputation management services for your company. Stay credible and stay noticed in the light and have our team help build your brand name right.
6 Useful Tips
Monitoring and Responding: Reputation management services keep a vigilant eye on online conversations, reviews, and social media mentions related to your business. They proactively monitor what customers are saying about your brand, allowing you to promptly respond to feedback, whether positive or negative. Timely engagement demonstrates your commitment to customer satisfaction and can turn potential negative experiences into positive ones.
Mitigating Negative Content: Negative reviews or damaging content can harm your business's reputation. Reputation management services work diligently to mitigate the impact of negative content by addressing issues directly and providing appropriate solutions. They help in resolving disputes, rectifying misunderstandings, and fostering a positive perception of your brand.
Building a Strong Online Presence: Establishing a robust online presence is essential for businesses today. Reputation management services employ various strategies to optimize your online visibility, including search engine optimization (SEO) techniques, content creation, and social media management. By creating and promoting positive content, they ensure that your brand's online presence accurately reflects your values and strengths.
Generating Positive Reviews: Positive reviews play a crucial role in shaping public perception. Reputation management services can help you actively generate positive reviews from satisfied customers. They employ strategies such as email campaigns, review requests, and customer feedback management to encourage and amplify positive feedback, building a bank of testimonials that boost your reputation.
Crisis Management: In the event of a public relations crisis, reputation management services act as a valuable partner. They have the expertise to guide your business through challenging situations, mitigating the negative impact and restoring trust. Their crisis management strategies include crafting timely responses, creating communication plans, and implementing damage control measures to minimize long-term repercussions.
Strategic Brand Development: Reputation management services align your online reputation with your overall brand development strategy. They help ensure consistent messaging and brand voice across various online platforms, fostering brand recognition and loyalty. By strengthening your brand's reputation, they create a solid foundation for long-term growth and success.
Quality Reputation Management Services
If your business is being attacked on consumer review sites by competitors and ex-employees and the consumer with a vendetta and plenty of free time. SEO Expert Management is here to help you get these negative marks off of the internet and help build your companies credibility and reviews to a good state for potential customers to see.
If you are not taking action to counteract these negative listings, they will begin to rank higher in the rankings – and permanently. This will hurt your company and the business that you have built. Do not let this happen to you, we can help keep your companies name right and help your reputation stay clean in the online market.
You must act now. We will use many avenues to help your online reputation and we will manage it properly for you using avenues such as, social media assets, blogs, press releases, syndicated articles, and link building.
Your online reputation matters and we will function as an online PR campaign. Your branding will be at the top during the creation of these assets and the credible, high-quality content contained.
Why Pick Us
SEO Expert Management has been ranked as a top online reputation management company for years, and our premium services, protected by a permanent confidentiality agreement, are used by businesses of all sizes.
The rankings algorithm used by Google and the other major search engines evolve every day. Techniques used in the past no longer work. We use sophisticated, white-hat best practices that are all in accordance with Google policy.
When it comes to protecting your online reputation, we will be advocates working tirelessly on your behalf to help keep your name online in a good standing with our online reputation management services.
Get in contact with us today to setup a reputation management services consultation and lets see how we can help improve your reputation and online credibility for your potential audience.