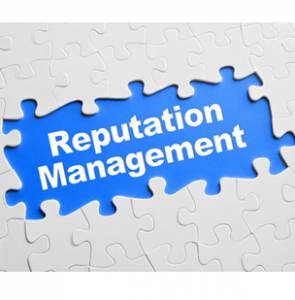 SEO Expert Management provides the best and affordable reputation management services to help keep your business name clean and provide you with help when you need to clean up your reputation online. Ever wondered What appears when you search your company's name on the search engines? If you are not taking steps to control your online reputation, you are at risk of losing potential business. Negative listings, whether true or false, affect your credibility and therefore affect your company and the ability to generate income. SEO Expert Management is here to help you manage your online reputation and provide you with our top of the line online reputation management services for your company. Stay credible and stay noticed in the light and have our team help build your brand name right.
If your business is being attacked on consumer review sites by competitors and ex-employees and the consumer with a vendetta and plenty of free time. SEO Expert Management is here to help you get these negative marks off of the internet and help build your companies crediblity and reviews to a good state for potential customers to see.
If you are not taking action to counteract these negative listings, they will begin to rank higher in the rankings – and permanently. This will hurt your company and the business that you have built. Do not let this happen to you, we can help keep your companies name right and help your reputation stay clean in the online market.
You must act now. We will use many avenues to help your online reputation and we will manage it properly for you using aveneues such as, social media assets, blogs, press releases, syndicated articles, and link building.
Your online reputation matters and we will function as an online PR campaign. Your branding will be at the top during the creation of these assets and the credible, high-quality content contained.
SEO Expert Management has been ranked as a top online reputation management company for years, and our premium services, protected by a permanent confidentiality agreement, are used by businesses of all sizes.
The rankings algorithm used by Google and the other major search engines evolve every day. Techniques used in the past no longer work. We use sophisticated, white-hat best practices that are all in accordance with Google policy.
When it comes to protecting your online reputation, we will be advocates working tirelessly on your behalf to help keep your name online in a good standing with our online reputation management services.